VICE CHANCELLOR NOTES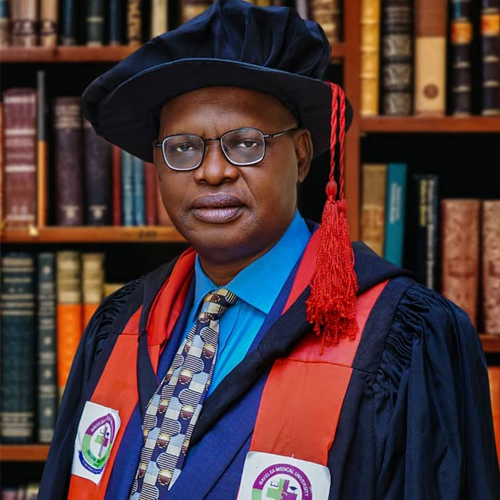 Prof. Ebitimitula Nicholas Etebu
Vice Chancellor
BMU – Innovative Education
In August 2018, the Bayelsa State Government of Nigeria established a specialized medical institution in the State capital known as Bayelsa Medical University, Yenagoa. The Government did so in line with the provision of the Constitution of the Federal Republic of Nigeria that empowers State Governments to establish higher education institutions in the country.
The strategic focus of Bayelsa Medical University is to be able to produce medical professionals that are capable of being employed in careers in the diverse field of medical science in any part of the world.
Our strategies for accomplishing this vision is by engaging in academic collaborations, partnership and linkages with similar institutions both nationally and internationally, recruit highly qualified and experienced academics from any part of the world and acquire the most modern medical research equipment and facilities that will enable us deliver on our mandate.
We are offering our valued students teaching and learning experiences that are ICT-based and designed in collaboration with professionals and experts in the field of medical science.
The University through the instrumentality of the Bayelsa State Government has signed a Memorandum of Understanding with the University of Louisville, Kentucky, USA to train both the teaching and the non-teaching staff of the Bayelsa Medical University. The European Union Erasmus programme and Apollo Hospital in India are being engaged to aid and advance the prospect of Bayelsa Medical University.
All these are intended to provide our students with modern medical knowledge and skills that will give them an edge over other graduates in the labour market on graduation. We are determined to overcome the challenges of providing quality professional healthcare to people all over the world.
You are welcome to be part of this vision and this citadel of learning and we hope your academic journey through Bayelsa Medical University will be a worthwhile experience.
Prof. Ebitimitula Nicholas Etebu
Vice Chancellor