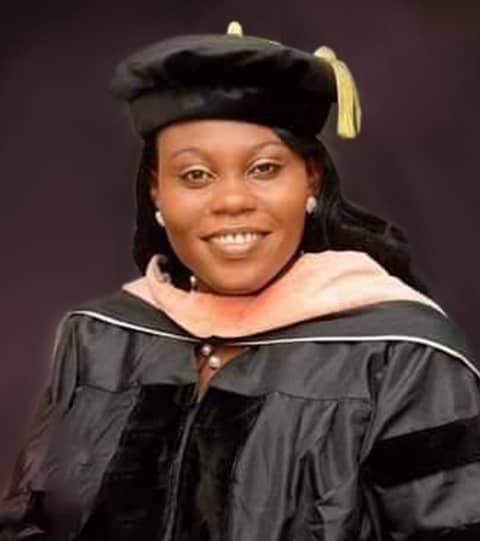 Doris Atibinye Dotimi (PhD, MPH, M.Ed, FAIPH, FHRD, RCHP)
Dean, Faculty of Health Sciences
doris.dotimi@bmu.edu.ng
WELCOME MESSAGE
The Faculty of Health Sciences is one of the largest faculties in the Bayelsa Medical University, Yenagoa. The Faculty consists of the following seven Departments:
Department of Public Health which has:
- BSC in Public Health
- Bachelor of Community Health Science (BCHS)
Department of Nursing
Department of Medical Social Works
Department of Medical Laboratory Science
Department of Physiotherapy
Department of Clinical, Health and Forensic Psychology, and
Department of Radiography and Radiation Therapy.
Students in the Faculty of Health Sciences gain professional competences for a wide range of health science disciplines, as well as broader degrees in health sciences that reflect the current national preventive and curative health care system and services. Our teaching methods are geared toward clinical, academic, and research excellence. The Faculty intends to produce graduates who will be in high demand in a variety of health-related fields both domestically and internationally.
DEGREES AWARDED IN THE FACULTY OF HEALTH SCIENCES
The faculty of health sciences awards the following degrees:
The BSc Public Health: The BSc Public Health Graduate is trained to participate in Health Promotion by safeguarding the health of the population and ensuring that environmental risks are minimized. They could, for example, work to prevent epidemics, plan emergency responses, or enforce food safety. The BSc Public Health graduate could also contribute to health improvement by assisting people in improving their own health and, as a result, preventing illnesses from arising in the first place. They could be involved in campaigns to promote healthier eating habits, physical activity, or the cessation of smoking and drug use. They ensure that everyone has access to high-quality health services and medicines when they require them. This could be in the form of policy work for the government or local government, or humanitarian work in developing countries. Graduates with a bachelor's degree in public health can work for local, national, or international organizations.
The Bachelor of Community Health Science (BCHSc): The BCHSc Graduate provides preventive, promotive, curative, and rehabilitative health care service to people in a specific geographic area. He or she is a trained mid-level healthcare provider who can diagnose and treat common health problems using standing orders, as well as provide community-based newborn care and women's antenatal and postnatal services. Graduates of the BCHSc program are qualified to provide initial care to seriously ill or injured patients in Primary Care settings or any organization with a health department. They are essential for improving health indices in any country. Postgraduate degrees in community health can lead to positions such as community health specialist, educator, and administrator, among others. The BCHSc graduate can function in any hospital, PHC facilities, health departments in the Military, local and international organizations.
The Bachelor of Nursing Science (BNSc): The BNSc Graduate is a trained healthcare professional capable of caring for patients as well as assisting doctors with treatment and surgery. The BNSc program is designed to help students develop critical thinking skills, competencies, and standards that are necessary for professional general nursing and midwifery practice. Nurses are trained in a wide range of fields in which they work, and they assess, plan, implement, and evaluate care both independently and as part of a team. They are critical to the smooth operation of the healthcare industry. Nurses with postgraduate degree can advance to positions such as specialist, educator, and administrator.
Bachelor of Medical Social Work Science (BMSWS): The BMSWS Graduate is given trained to help patients overcome their social problems. The social worker assists with hospital discharge processes, helps plan and arrange post-hospital healthcare services at home or in another facility, and frequently acts as a patient advocate. Medical social workers can work in a wide range of settings in the healthcare industry. Nursing homes and other nursing facilities, rehabilitation centers, hospitals and hospices, employee assistance programs, and local governments are all examples of these types of environments.
Bachelor in Medical Laboratory Science (BMLSc): The BMLSc is a biology/chemistry-based bachelor's degree that prepares students for a variety of exciting, challenging, and dynamic careers. Hospital laboratories, clinics, forensic laboratories, veterinary clinics, and medical, molecular, biotechnology, and industrial research laboratories all offer virtually limitless opportunities for the BMLS graduate. Cytogenetics, cytotechnology, and histology are some of the other fields of study. With the introduction of sophisticated, automated, and analytical instruments, the BSML scientists now have the responsibility of performing critical analysis of data used in medical decisions.
BSc in Physiotherapy: The program teaches students how to use movement and exercise, physical therapy, education, and advice to help people who have been injured, ill, or disabled. Physiotherapists apply their knowledge and skills to treat a variety of conditions involving the body's various systems, particularly the muscles and joints. They help people of all ages maintain their health by assisting patients in managing pain, preventing disease, and promoting mobility. By allowing people to stay in work while remaining as self-sufficient as possible, the profession aids in development and recovery. Physiotherapy can help with back pain or a sudden injury, as well as long-term medical conditions like asthma, stroke rehabilitation, and preparing for childbirth or a sporting event. Any hospital or health-related organization can employ this group of healthcare professionals.
BSc in Clinical, Health and Forensic Psychology. Clinical psychology is a branch of psychology concerned with psychological evaluation, diagnosis, and treatment of mental, emotional, and behavioral disorders. Learning disabilities, substance abuse, depression, anxiety, and eating disorders are some of the more common disorders that can be treated. Clinical psychologists diagnose and treat patients with talking therapies in a more practical manner (Such as compassion-based therapy, emotion, and problem focused therapies, dialectical behavior therapy (Cognitive behavioural therapy, psycho-education, and so on) emotional and behavioural disorders in the context in which they occur. Health Psychology: The study of health psychology looks at how behavior, biology, and social context can affect one's health. This specialty's concern is that everyone deserves proper medical and psychological care, even if daily habits, career, or family life problems contribute to a decline in physical health or psychological wellbeing. Students will learn about psychological and behavioral processes in health, illness, and healthcare through this course. It's all about figuring out how psychological, behavioral, and cultural factors affect physical health and disease. Forensic Psychology: This is the professional practice of psychologists addressing psychological proceedings and questions that arise in the course of legal proceedings within the criminal justice system and the law. The Course prepares students to help the court system by assessing or diagnosing the mental health status of people being suspected of committing a crime. This is important as it allows the court system to determine whether a person can be held responsible for his or her actions while committing a crime. They are involved in the determination of fitness to stand trial and the treatment of offenders with mental health issues.
BSc in Radiography and Radiation Therapy: Graduates of these fields are trained to generate images and administer radiation doses in the treatment of cancer cases. Students are taught how to use a variety of diagnostic and therapeutic technologies, including X-rays. Radiation therapists deliver high doses of X-ray radiation to small, targeted areas to destroy cancer cells, while radiographers use limited quantities of X-rays to create a diagnostic image.
One of the legacies I hope will remain with every FHS Graduate is the life-long friendships and professional relationships that will invariably be cultivated during student life and the focus is to improve health of individuals, families, communities and the public at large. We also encourage all students to participate in the various social, cultural, educational and sporting activities available on and off campus, as these activities will enrich their time with us.
We wish you a wonderful academic, personal, and professional journey with the Faculty of Health Sciences in the years ahead.
EXPLORE OUR CAMPUS
Anatomy Museum / Embryology Lab
Anatomy Museum / Embryology Lab
Anatomy Museum / Embryology Lab