DR. GUAGHA MICKY BEREZI
Registrar, Secretary to Council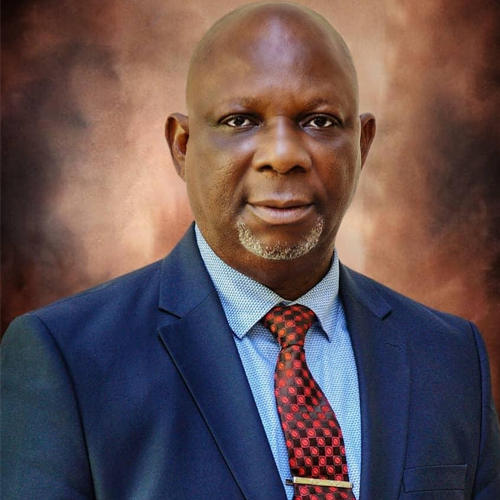 Registrar, BMU
Secretary to Council.
Doctor of Philosophy (University Governance), University of Bristol, Bristol, UK – 2008, Master of Education (Higher Education Management and Planning), University of Port Harcourt, Port Harcourt, Nigeria – 1987. Guagha Micky Berezi is a Higher Education Administrator with 30 years cognate experience in the sector and having worked across four higher education institutions. he held several positions within the administrative structure of the institutions such as Admissions Officer, Governing Council Officer, Senate/Academic Board Officer, Students Examinations and Records Officer, Faculty Officer, University Advancement and Linkages Officer, Pensions Officer, Entrepreneurship Development Officer, Executive Assistant to Vice Chancellor and currently the Registrar of Bayelsa Medical University, Yenagoa. He assisted the Bayelsa State Government in establishing the Niger Delta University in 2001, the Bayelsa State College of Education (now Isaac Jasper Boro College of Education) in 2010 and Bayelsa Medical University in 2018.
Fellow, Chartered Institute of Administration in Nigeria (FCIA) 2015, Fellow, Institute of Certified Public Administrators of England and Wales (FCPA), 2013, Fellow, Institute of Corporate Administration of Nigeria (FCAI), 2012, Member, Society for Corporate Governance Nigeria (SCGN), 2015, Member, Society for Research into Higher Education (SRHE), United Kingdom, 2004, Member, Nigerian Institute of Management (NIM), 2010, Member, Teachers Registration Council of Nigeria (TRCN), 2011, Member, Association of Nigerian Universities Professional Administrators (ANUPA), Nigeria, 2000.