BMU DIASPORA CONSULTANTS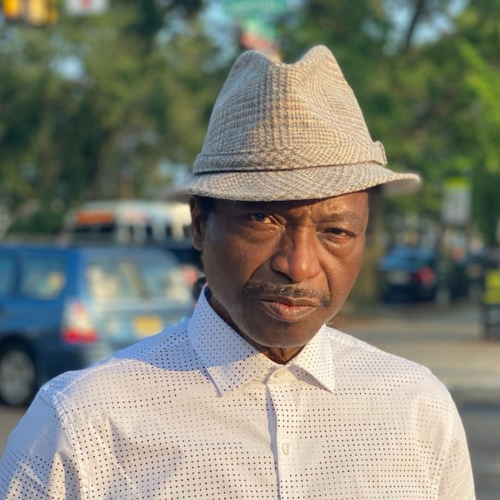 Francis Kabiowei Udisi
Director International Outreach & Collaboration (USA)
BMU.
Summary of Experience:
Possess good knowledge to arrange trade and bilateral exchanges between the developed and developing countries such as assisting in educational exchange programs for students and faculty members and job counseling. Possess excellent knowledge on project management, professional job recruitment; admission and exchange programs for faculty and students.
January 2004 to Present
Earth Right Institute:
Position: Project Director (USA/Nigeria).
Supervisor:
Alanna Harzok
Telephone: -1-717-264-0957
Successfully organized donation of approximately 350,000 books to help speed up the accreditation of the Niger Delta University [NDU]; 200 high grade brand new hospital beds; 10, 000 brand new metal and wood crutches; 200 new and used motorized and manual wheelchairs for the 500 bed hospital under construction in Yenagoa the state capital, 500 used computers from nonprofit organizations in the United States to Bayelsa State government. This was a total package of partnership initiative that cost the state government a mere N 40 million but all the books, medical supplies/equipment and computer provided to the state is estimated at a street value of no less than N 6 Billion. Therefore, we translated hopelessness in a region into tangible and practical ideals and goals and as such to heighten level of hope and vision. Check out In March 2004, invited and hosted in Philadelphia, PA for 2 weeks both Prof John Cecil Buseri, the then Vice Chancellor [President] and Mr. Pereladei Apreala, the then Registrar of the Niger Delta University.
Again, in May 2005 invited and hosted both Mr. Solomon Ebiladei Apreala, the then Commissioner for Finance and Dr. Ayebatari Christopher Baralatei, the then Commissioner for Health for inspection of the donated books and medical supplies/equipment before shipment to the Bayelsa state government. This government delegation was also in the US to enter into partnership with the University of California in Los Angeles for assisting students/medical doctors' exchange and scholarship program for sub-Sahara students, to seek partnership with the United States Army Corps of Engineers [USACE] to assist in land/sand filling of low-lying areas in Yenagoa and around Niger Delta University [NDU] landscapes, among others through my strategic, dynamic, practical and relentless efforts.
November 2007 to July 2008: Project Coordinator…Nigeria/USA, Coordinated and organized the careful collections, packaging, and shipment of a 40 ft container of primary and secondary school books destined for FREE FOUNDATION, . This donation comprised useful books that formed the basis of the launching of the organization's ultra-modern library in June 17, 2008 at Opokuma in Kolokuma/ Opokuma Local government Area in Bayelsa State. The library was lunched under the chairmanship of Prof. Wole Soyinka, and the occasion attended by the likes of Prof. Gabriel Okara and Prof. Pepper Clark among other dignitaries.
Dates: September 2010 to Present
Position:
Project Coordinator
Supervisor: Self-Supervision
Prof. John Chikwem, Dean of School Engineering Sciences, Lincoln University…one of whom I have been working in partnership a Lincoln University
Telephone: 1-610-368-8056 or1-484-365-8143
Prof. Kenoye K. Eke, Provost and Vice President for Academic Affairs, Lincoln U.
Telephone: 1-610-203-9768 or 1-484-667-1194
Company: Total Global Peace Transformation Initiative,
1 Bayelsa Gateway, Yenagoa, Bayelsa State
Responsibilities: Presently, on foreign assignments working together with the Nigeria Federal Government Niger Delta Peace Exchange Process program to select youths from the Niger delta for academically or vocationally qualified to be selected for admission into notable universities, technical colleges or vocational trade schools abroad for training. Also in partnerships with Lincoln University, where late Dr. Nnamdi Azikiwe, and Dr.Kwame Nkurumah, the former Presidents of Nigeria and Ghana, respectively, Howard University, North Carolina Agricultural and Technical State University and University of Massachusetts(UMASS). Have strong ability to meet deadlines under self or little supervision.
Believe in the drive for innovation, youth mentoring and small group motivational pep-talks. The partnership with Lincoln University resulted in part Honorable Henry Seriake Dickson, the Executive Governor officially visiting Lincoln University on October to be made a Visitor Board Member of the University and where a collaborative educational training MOU was signed between Bayelsa State and Lincoln University. This further culminated in the invitation of 2 Admissions Officials of Lincoln University to Yenagoa the Capital City of Bayelsa states and resulting in the testing, screening, recruitment and eventual offer of admission to 24 Bayelsan youths for the Spring 2014 Academic Session and more to come. And all the 24 Students graduated with Honor on Dean's List some offered Graduate Schools Admissions for either Master's and PhD Degree Programs and some offered CareerJob at Google and Microsoft in Silicon Valley in San Francisco in California. Presently, developing collaborations on Graduate and Post-Graduate Training and Faculty Exchange Program with Department of Civil Engineering as well as holding talks with the Depart of Earth and Environmental Science at Temple University to establish partnership between Niger Delta University in Nigeria.
Dates: March 2009 to May 2015
Position: Member
Supervisor: Self Supervision
Organization: Vision 2020/20 Business Support Group.
Member of Nigeria's Vision 2020/20 Business Support Group from which members are to help draw up infrastructural and social development programs to lift Nigeria from her present standing to 20th most developed nations in the world. To help raise fund for the funding of the Vision 2020 implementation within the same time frame. I contributed largely to a strategic document development plan to assist the Nigerian federal government on fund raising drive among the private economic sector for the ultimate funding of the Vision 2020/20 infrastructural development initiatives. Promotes technological transfer programs through collaborative partnership understanding,
Dates: October 2005 to Present
Position: Coordinator
Supervisor: Self Supervision/ In Collaborative Partnership with SHELL.
Mr. Osagie Okunbor, Vice President for Human Resources SHELL NIGERIA. Telephone:+2348035554290 (Mobile)
Collaborating Partnership: Niger Delta Indigenes Employment Database.[IIED], Yenagoa, Nigeria
Responsibilities: Successfully partnered and still partnering with Shell Petroleum Development Company of Nigeria [SPDC] to engage in a strategic major recruitment drive and career fair among the Niger Delta ethnic Indigenes in Nigeria and in Diaspora as a measure to bring peace, justice, fair-play, equity, economic and financial empowerment of the group in the Niger delta.
The partnership resulted in SHELL NIGERIA HR team of 3 employees arriving Houston, Texas in the USA with the sole aim for the recruitment of Niger Delta professionals so short listed. This goodwill has equally creating a good platform for financial and economic empowerments of youths. It was stated that there was a measure of success during this employment campaign in which some Niger Delta youths were increasingly recruited therefore expanded the percentage of Niger Delta youths under SHELL training from 3 % to about 7% and growing relative to other ethnic groups in Nigeria, from less than 300 to 700 out of a total 10,000 SHELL staffs, in 2006 with resultant increase in corporate social responsibility between SHELL and the oil producing community.
Dates: 10/02/2000 – 06/18/2008
Company: Philadelphia Department of Health, PHILA, PA
Environmental Health Services.
Office of Food Protection / Environment Engineering
Position: Public Health Sanitarian (Health Inspector)
Supervisor: Mr. Jama Bouy
Telephone: 1-267-688-2819 (Mobile) or 1-215-685-9017 (Office)
Responsibilities: Volunteered as Philadelphia City Emergency First Responder. Responded as the Department's Customer Service Representative and also represented the city in Court as a witness for code enforcement. Was responsible for daily Inspections, review and regulations of public health issues, addressing public complaint on environmental matters and food-borne diseases. Inspection of swimming pools, schools, daycare and boarding homes to make sure they are in compliance with public health codes. Issued permits for license upon compliance. I earned the highest commendation from District Supervisor for being the only inspector ever to have generated the highest numbers of inspection for Health District 3 in 2004/5 increasing productivity from 50% to 98%. For eight (8) years on every Union District 45 meetings and meeting with the then Acting Commissioner, I advocated for diversity in the work place by requesting that minorities District Health Sanitarians Supervisors. From the time I came to work with the City in October 2000, to 2008 just before I left all the 7 Health District Sanitarian Supervisors where nonminority but 80 percent of the work force as Sanitarians where all mostly minorities. My advocacy resulted in the examinations, interviewing and appointments of two (2) African-Americans (1 Female and 1 Male) and 1 Hispanic as Health District Sanitarian Supervisors. Some who were trained on-the-job during their orientation on the job as newly employed Sanitarians, by me standing as workplace diversity advocate.
08/02/1999 - 01/13/2000
New York City Department of Health, NYC, NY
Regulatory & Environmental Health Services, Inspections.
Position: Public Health Sanitarian (Inspector)
Duties Involve: Routine dailies inspections of facilities such as restaurants, retail food processing establishments, mobile food vendor carts, commissaries, bakeries, and institutions to ensure a safe and wholesome food supply. Inspected commercial establishments, multiple dwellings, schools, day camps, and vacant lots for environmental health and safety violations such as unsanitary conditions, insects and rodent harborages or infestations, animal nuisance, unsafe water supplies, inadequate ventilation and unsafe window guards. Investigated complaints regarding unsanitary conditions, safety and wholesomeness of food, toxic odors and dangerous fumes, chemicals, improperly housed or controlled animals, illegal disposal of hazardous and infectious waste, suspected food-borne illness, and violation of smoking law. Instructed food establishment operator under the jurisdiction of the NYC Department of Health of principles food safety, sanitation, vermin control, and other area of environmental health.
Education
Dates: 09/23/1980 - 12/24/1982
Institution: Temple University, Philadelphia, PA.
Major:BSc/BA in Geology (Petroleum Production Technology/ Environmental)
Jan.-July: Fall Semester 1983 Took Graduate level-courses at Temple University in International Economics; and Operational Research & Development Management.