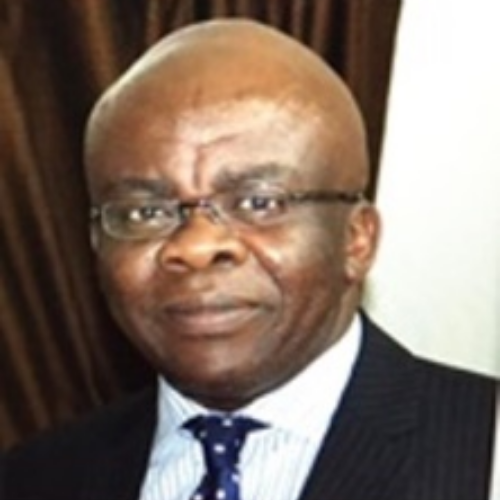 PROFESSOR
IBIWARI EREKOSIMA

International Director Institute of Medical Education
Professor Ibiwari Erekosima is the International Director, Institute of Medical Education of the Bayelsa Medical University, Yenagoa, Bayelsa State. He is a Consultant in General and Renal Medicine at the Salford Royal University NHS Foundation Trust Salford Manchester and also undertakes outreach general nephrology, dialysis and kidney transplant services in Greater Manchester.
He trained at the University of Port Harcourt Medical School in Nigeria qualifying in 1988 and proceeded to do his postgraduate training in University of Port Harcourt Teaching Hospital and the University College Hospital Ibadan in Nigeria and became a Senior Registrar in Internal Medicine in 1997 before proceeding to the UK for further training at the Sheffield Kidney Institute in 2000. He is a Fellow of the Royal College of Physicians London.
He has been involved in both undergraduate and postgraduate medical training in the last 20 years and has keen interest in Medical Education in his current role as Honorary Senior Clinical Lecturer and Senior Clinical Teaching Fellow at the University of Manchester Medical School. In recognition of his contribution to medical education nationally and internationally he was awarded Senior Fellow Higher Education Academy UK and a member of the Academy of Medical Educators UK. He is the Postgraduate Lead Tutor in the Salford Royal Hospital Manchester and a Visiting Professor of Medicine to the University of Port Harcourt College of Health Sciences Port Harcourt Nigeria.
He is currently an International Society of Nephrology educational ambassador to developing countries in recognition of his work in Southern Nigeria. He pioneered the International Society of Nephrology Sister Renal Unit program and partnership as liaison officer between the Salford Royal Hospital UK and University Port Harcourt Teaching Hospital Renal Unit.