MRS TUATE LOVESTER ALAGOA-NENE
External Member of Council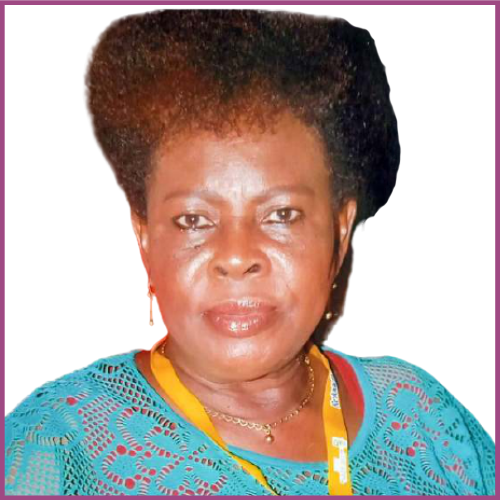 Mrs Tuate Lovester Alagoa-Nene, is a pioneer member of the Governing Council of Bayelsa Medical University. She was appointed as a Council Member by the Visitor to the University, His Excellency, Hon. Henry Seriake Dickson, Executive Governor of Bayelsa State in August 2019.
Mrs Alagoa-Nene is a licensed Pharmacist by training and profession. She has a honours degree in Pharmacy from the University of Benini, Benin City, Nigeria in 1984 and later proceeded to obtain a Postgraduate Diploma in Management from University of Calabar, Nigeria in 1999 and a Certificate in Project Management from the Administrative Staff College of Nigeria in 1999 and an MBA in Project Management Technology from the Federal University of Technology, Owerri, Nigeria in 2004.
She has also undergone several management training nationally and internationally relating to the entire pharmaceutical value and pharmaceutical procurement and supply chains organised by such bodies as World Health Organisation (WHO), World Bank-Assisted Health System Fund, Philips Consulting Limited and Howard University PACE Centre (HU-PACE).