DR. FOLABI OGUNLESI
External Member of Council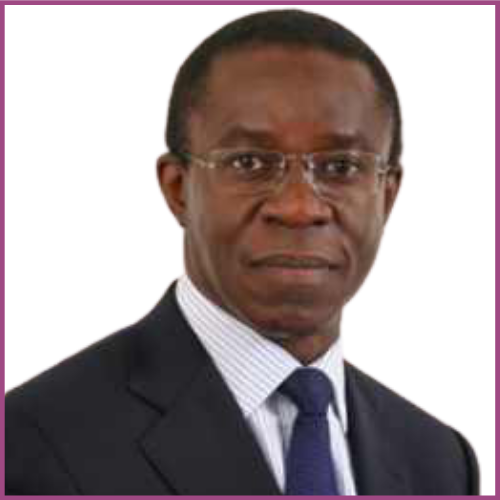 Dr Folabi Ogunlesi MB BS DPhil MRCP (UK) founded Vesta Healthcare Partners in 2007, with the objective of revolutionizing healthcare delivery in some of the world's poorest countries.
Dr Ogunlesi studied medicine at the University of Ibadan, and pursued further study at the University of Pennsylvania USA and Balliol College University of Oxford in England. He received his training in General and Respiratory Medicine at some of the most prestigious institutions in the United Kingdom including, Hammersmith Hospital, University College Hospital, The Royal London and London Chest Hospital. He was awarded a Doctor of Philosophy by the University of Oxford, whilst studying aspects of the molecular immunology of HIV. Dr Ogunlesi is a member of the British Thoracic Society, the European Respiratory Society and a Fellow of the Royal Society of Medicine.
Whilst at Balliol College Oxford, he was elected to the prestigious Henry-Jowett Senior Scholarship. He has received numerous awards including the United Nations Silver Peace Medal and a UK Foreign & Commonwealth Office Chevening Scholarship.
Prior to founding Vesta, Dr Ogunlesi was Managing Director of Huntleigh Healthcare Nigeria Limited, a direct subsidiary of Huntleigh Technology Plc, whose clients include Nigeria's Federal Ministry of Health. He also works in the United Kingdom as a practicing Consultant Physician specialising in respiratory problems.